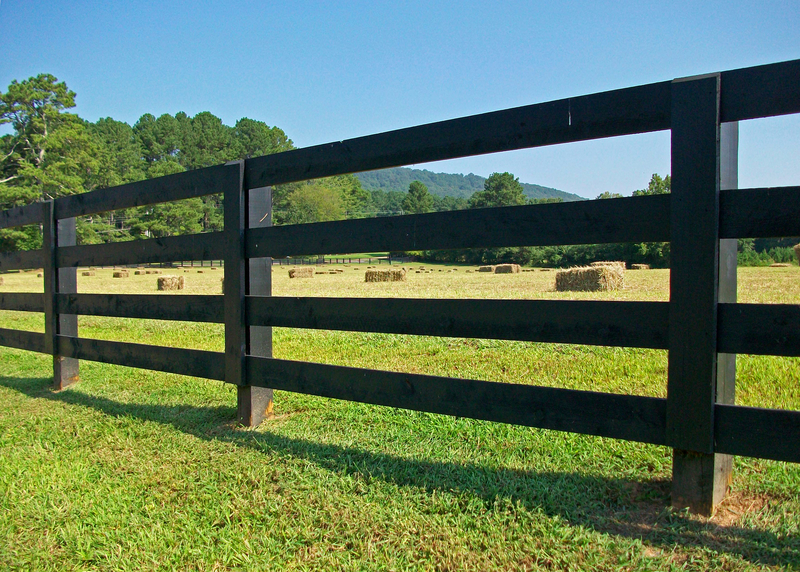 Is Steel Post and Rail Fencing Worth Investing?
Steel Post & Rail Fencing from Stock and Noble is an excellent choice for your property for a variety of reasons. It's safe, low-maintenance, simple to set up, and lasts a long time. You'll be pleased by its spectacular appearance and durability, as well as its versatility, whether you use it to protect your family, animals, or property – or all three.
Let's take a deeper look at why horse Rail and Post Fencing is so appealing, to begin with:
Easy to maintain and Highly Durable.
Timber post fence is known for its rustic appeal, conjuring visions of rolling plains and fresh countryside. Despite its eternal beauty, though, it isn't easy to preserve. Why? For starters, water damage might compromise the structure. When water seeps into the cracks and fissures of the timber slats, this happens.
Steel Post and Rail fence have the upper hand in this situation. Steel Post & Rail fence, unlike traditional lumber, is exceedingly simple to maintain. In addition, the material is pre-galvanized, meaning each post is coated in molten zinc for further corrosion resistance. Consequently, the posts are resistant to adverse weather, ensuring that the horse fence looks excellent and remains stable throughout the year.
Zero chipping and flaking
Furthermore, the pre-galvanized layer is protected by an epoxy layer that protects the post from corrosion from the concrete and then has a final top layer being an architectural grade powder coat, ensuring that you will never have to repaint. So, finally, you can regain your weekends!
Easy to Assemble and Install
While it's unlikely you'll build a Steel Post and Rail fence yourself, you should be aware of how simple it is to obtain one. When you choose a company like us to help you, between ourselves and our experienced partners of highly qualified installers, we will take care of everything. We will evaluate the location, take measurements, and assist you in customizing the style and feel of your fence. Following that, once you've confirmed your purchase, you'll receive frequent updates on when the fence will be delivered and erected.
Your fence will arrive in perfect condition on installation day and will be appropriately installed by trained professionals who take great pleasure in their work. 
Are you still confused on whether or not to install Steel Rail Fencing for your farm? For professional guidance from a certified installation, contact Stock and Noble immediately.
Warm and Charming Character
Timber post fence, as previously said, has a certain charm and individuality that few other fencing components can equal. Is steel, on the other hand, capable of checking it? Absolutely. When choosing a steel Post and Rail fence, you get the same original look like traditional wood. You get it all, from the simple design and warm rust appeal to the flawless connection with each post. Even better, you have the option of selecting from a variety of trendy colours and finishes, making it simple to make your fence stand out.
Do You Need To Protect Livestock?
Whatever your requirements may be, we can custom-made to fit your exact needs. A qualified installation will create and offer unique panels for rugged terrains, such as steep corners, slopes, and hills, in addition to a broad choice of preset panels.
We are the go-to specialists for Horse Rail Fences in Australia. With more years of expertise in providing and installing attractive, sturdy, and long-lasting fencing, we can assist you in selecting the ideal kind of fence for your horses with no difficulty.
Contact us today to schedule a free estimate for Steel Post & Rail Fencing.
Find a dealer near you and see what they've got in stock.