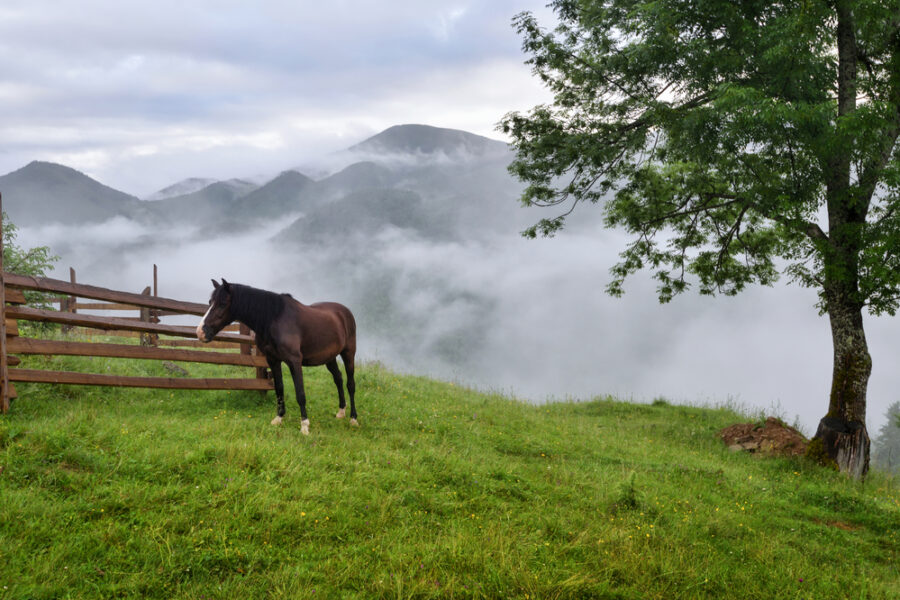 Dealing With Weather and Field For Horse Fencing
It is critical to have the proper horse fence installed. Accordingly, did you ever consider that the type of equine fence you install in your barn and farm is influenced by your location? This article will look at some of the many types of climate and topography that should be considered when deciding on the kind, design, placement, and cost of your fencing installation.
Rocky Regions
In places where the ground is rocky, a fence that can cover greater distances yet has fewer posts is required. This fence had to be erected on smaller posts that could be drilled into the rock to keep the horses safe. One of our finest fences for this design is coated wire, which may be put on T-posts or T-posts with a cover over the T-post. The difficulty here is burying the end and corner posts in a way that ensures a long-lasting and sturdy fence construction. In this case, concrete bracing of the posts may be a better option for a safer, more robust, and more stable outcome.
Wet Areas
Wet environments present many of the same issues as rocky ones. The remedy is typically the same; we recommend using a spacer over the wet or water to allow greater post-separation. Most of the time, this will give you a perfect answer to your fence installation problems. We can help you get started with appropriate horse fences and even drainage solutions if the area surrounding your barn or farm is wet.
Temperature
Temperature isn't usually a decisive issue with newer fence constructions and higher-grade materials. Horse fences are designed to expand and shrink in response to temperature extremes and variations. However, there may be certain exceptions. For example, if you live near the shore, we recommend steel fencing over a wood fence to minimize heat and sea salt rotting. Unless you use pressure-treated wood to avoid deterioration, a horse puts strain on the fence; PVC horse fences should be acceptable in icy places. It will then most likely crack.
Wildlife
In areas where wildlife may cause difficulties with the fence, you must make sure it is visible. We also recommend choosing a wire that can be easily retightened or repaired, especially if it is chewed on or damaged by an animal. For this problem, installing an electric fence is highly suggested. It's not just visible, which may help prevent wildlife from causing harm, but it's also one of the most popular ways to keep horses secure in a paddock.
Great Looking Horse Fence For You!
We provide some of Australia's highest-quality horse fences,  equestrian fencing solutions at Stock and Noble. 
Was the information in this article helpful or informative to you? More materials and information can be found on our blog. For additional information or to get started, contact us now.