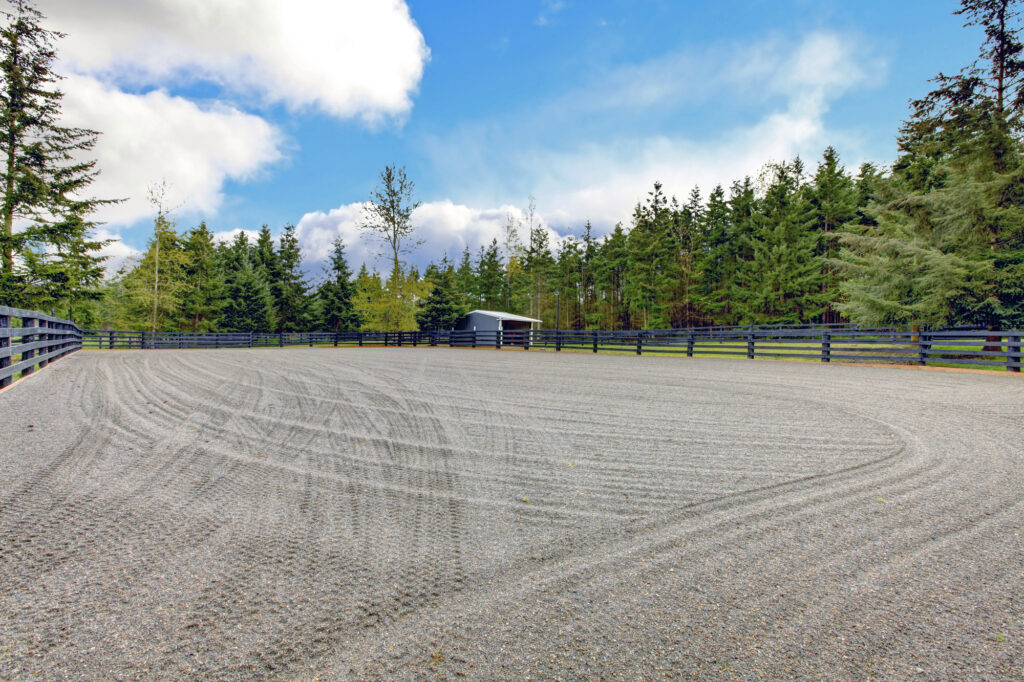 5 Things To Consider When Fencing An Arena
1. What if the rider is thrown off?
2. Visibility and aesthetics?
3. Is the arena fence adjoining a paddock?
If the fence is serving two purposes this may affect your decision – is the fence just an arena fence or does it also act as a paddock fence?
4. What is below the surface for digging the posts into?
5. How wide should I make my gate opening?