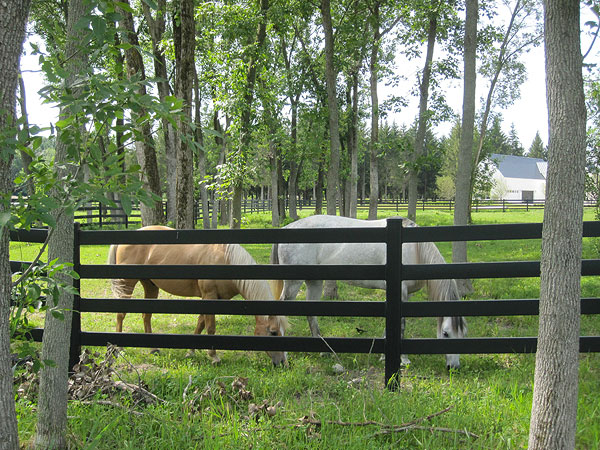 2022 Fencing Planning for Your Equine Property
You adore your horses and want to ensure that they are as safe and comfortable as possible. That's why you meticulously groom them, invest in high-quality foods, and provide them with all they require to live a happy and healthy life. Investing in your horse's environment, specifically the fencing, is one of the best ways to keep them secure. Here's how to use correct fencing to keep your horses safe.
Start With The Right Choice of Fence
When it comes to erecting a horse fence, there are a lot of questions, especially if it's your first time. For instance, where should the fence be placed? What size fence do you require? What kind of fencing is best for your horses, and, perhaps most significantly, what kind of fencing is best for you? The best materials for your horse fence will be determined by various factors, including your horses' temperaments and your fencing project budget. Most equine fencing Australia, on the other hand, utilises one of the following horse fence options:
Facility Design and Location
If you're considering rebuilding or extending your facility, creating a new barn or installing a new horse rail fencing, now is the time to think about all of the aspects that go into it that is efficient while also keeping biosecurity and biohazard control in mind. Of course, the first consideration is the location. Many considerations, including biosecurity, will dictate where the barn should be built. If you live in an area with fewer horses and animals, you're probably already minimizing your risk of exposure to diseases. However, the impact of entering infections varies according to your horses' health, age, underlying illnesses, and hereditary propensity to health problems.
Installation Tips
Finding suitable fencing material is only half the battle. If you want to keep your horse safe, you also need to install your fence correctly. Even the most minor mistake can make your whole fence ineffective, so make sure you follow these simple tips from Stock and Noble.
Create a Plan
As with any project, planning is the key to safe horse fencing. Make sure you know precisely where you want your fence to go, how far apart your posts will be, and how you wish to proceed with the installation procedure before you place a single post or unroll a single bundle of fencing wire.
Materials To Consider
Regardless of the fence's material, make sure the fencing materials are fastened to the inside of the fence. When horses lean on your fence, the boards, pipes, or wire are forced against the posts instead of away from them. Boards on the outsides of the posts may appear to be more attractive, but they may be knocked off, allowing the horses to flee. Always keep an eye out for any loose boards, nails, or protrusions that might cause injury.
Call A Professional (if you need one) 
The main goal of a horse mesh fence is to keep your horses safe. As a result, even if you aren't installing the fence, the most crucial thing you can do is ensure that it is put correctly. There's nothing wrong with hiring a professional if you don't have the experience, tools, or time to install the fence yourself. However, your fence will be well-built and secure if you choose an expert.
Learn More About Our Fencing Solutions!
To discover more about our fence choices, give us a call right now. A member of our team would be happy to assist you in creating suitable fencing for your equestrian barn and horses. Not only that! If you also need horse fence paint, we have Fence Paint & Coating for you. Contact us or browse the rest of our website to get started. Let's build the greatest possible fence for your horses.
Find a dealer near you and see what they've got in stock.