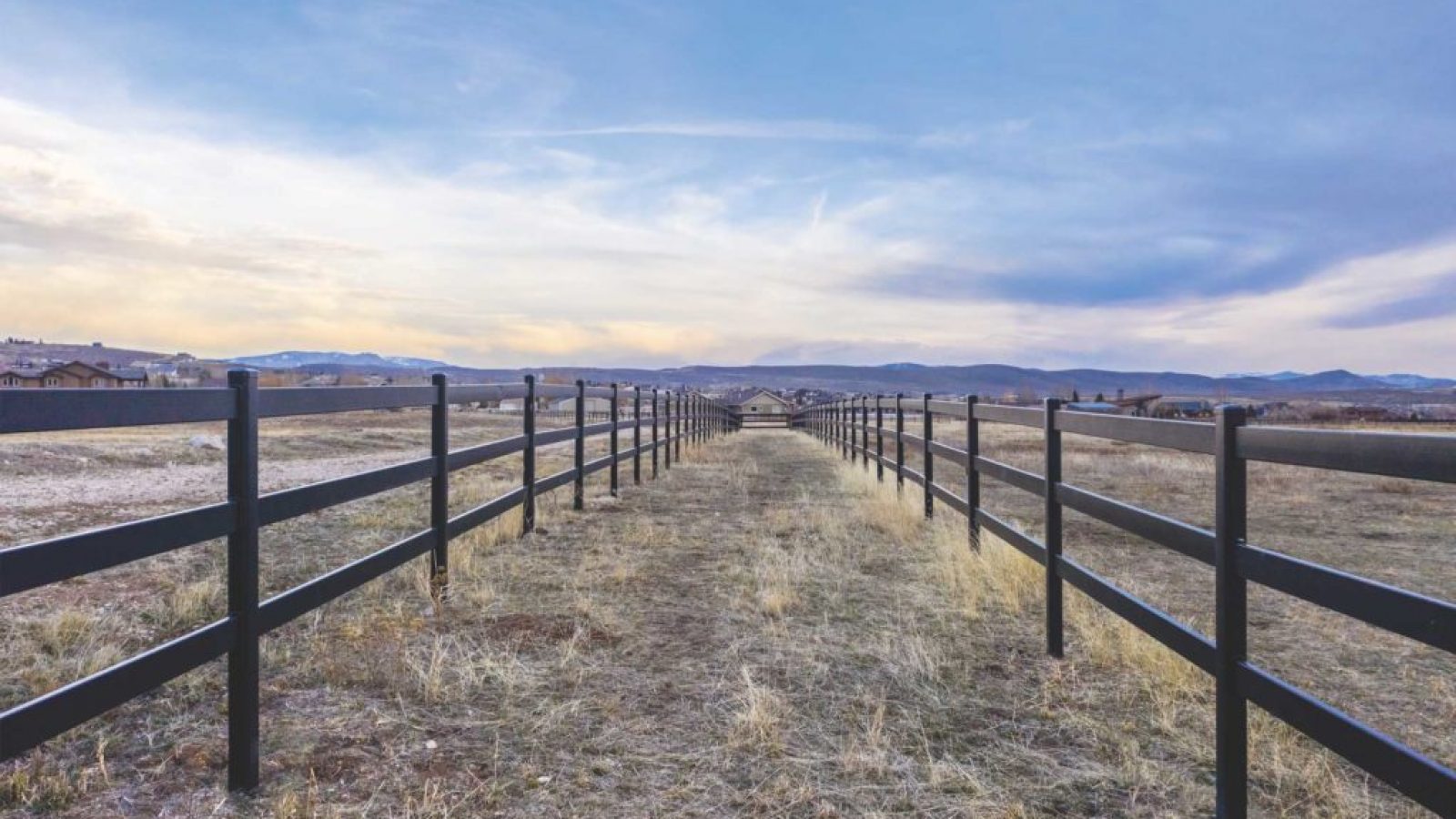 Buckley Steel Board: Finest Fencing For Horses
Steel Post & Rail from Stock & Noble: Finest Fencing For Horses
Selecting a Buckley Steel Board horse fence is often not a simple task. Do you make your decision just on appearance? Or do you prefer an environmentally friendly option? What about equestrian safety or the fence's long-term durability? Or do all these fencing factors play a part? At Stock and Noble, we don't believe you should have to make any sacrifices. So here are the things that you have to know about our Steel Post & Rail fencing:
Lasts for decades
The steel board fence offers the best of classic farm or ranch aesthetics, combining the wooden post and rail form with steel durability while avoiding the rust that welded pipe inevitably brings. No matter how cold it gets, the rails stay straight, and the posts are precisely matched. As a result, it lasts for decades and makes your competitors envious.
No regular maintenance
The Steel Board fence is meant to withstand decades in most situations, unlike other horse border fencing choices. The protective powder coating will not scuff or peel off, and it gives excellent long-term resistance to corrosion, fading, or chalking. Unlike the other horse fencing alternatives, this fence does not need to be maintained regularly. Only modest touch-ups for cribbing may be required. 
Exceptionally safe for horses
Animal safety, both physical risk and the chance of escape, is at the forefront of most people's concerns when choosing a fence. Even though the horses' poor eyesight makes wood planks evident, they nevertheless risk eating poisonous splinters and injuring themselves on nails, shards, and falling boards. Steel Board fencing from Stock and Noble is the safest choice available, with no documented accidents due to its use. 
In contrast to welded steel pipe, each piece is thermally independent and hence not prone to cracking or corrosion. Furthermore, there is little risk of horses' sensitive skin injuries because of its rounded, smooth edges and lack of nails, screws, or fasteners. Finally, it is fairly robust but will buckle on direct running impact for safety reasons.
Environmentally friendly
Materials sourcing, recyclability, power consumption, and sourcing all play a role in deciding how ecologically friendly a Buckley Steel Board horse fence is. The Buckley Steel Board fence has the lowest environmental effect and is meant to be as ecologically benign as possible of the fence types evaluated. It is constructed of recyclable materials, has no hazardous volatile organic compounds in its powder coat, and can be readily recycled when it becomes obsolete.
An asset to your property
Steel Board fencing has a greater initial cost but the lowest lifetime cost. Its cost is quickly amortized over time due to the absence of maintenance and the fact that it is an asset to property value, making it the greatest long-term alternative.
Fencing is the kind of fencing to call if you want to create your everlasting fence.  For other Stock & Noble products, look for our Masterbrand Insignia, which reflects the product's premium nature. For a safe and strong horse fence that will provide years of service and enhance a property's value, contact us today at 1800 102 233. For more information, visit our website at https://stockandnoble.com.au/.
Find a dealer near you and see what they've got in stock.