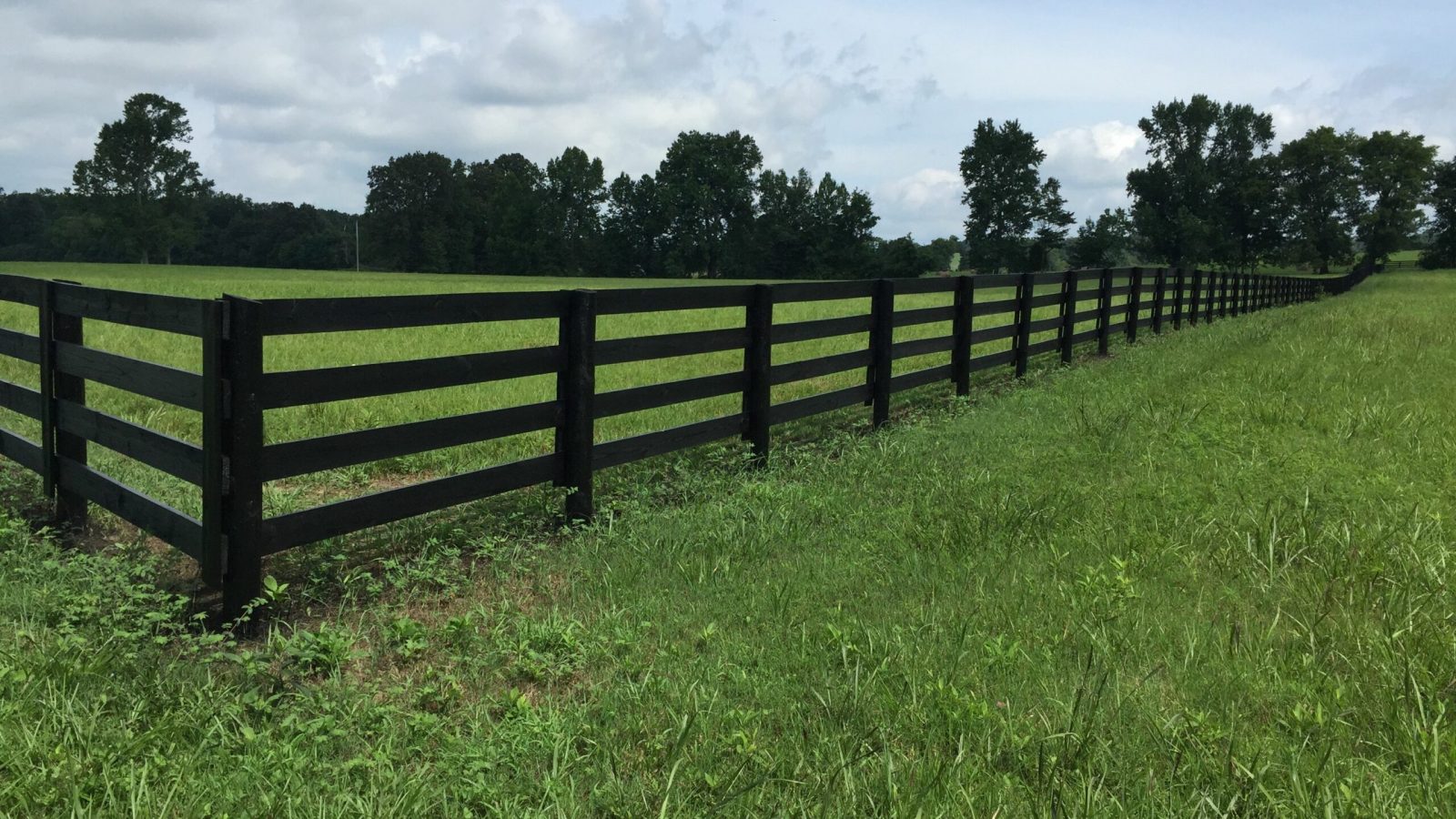 Why Black Fencing More Popular For Horse Farms?
Know more about Black fencing 
If you recall your favourite TV show set on a ranch from when you were a child, try and recall the colour of the fencing.  Most likely white right?  Massive long Kentucky fences stretch into the dusty distance.  However, fast forward to today.  2021, here in Australia and pay attention to the fencing next time you're driving through a 'horsey' area such as the Hunter Valley and Southern Highlands in NSW, Mornington Peninsular, Nagambie, Mt Macedon in VIC, Beaudesert and Toowoomba in QLD.  It is most likely a black fence that stretches into the distance, enclosing the horses' paddocks. You're probably wondering why the black fencing is always black now that you've noticed it, right?
Although there are other colours available for horse fencing like:
White – Traditional colour that can make your property appear larger because it stands out so well against a natural background. 

Brown -A more minimalistic appearance and a more delicate colour.

Natural – the option of installing products as they are with no attempt to add 'colour'.
Aside from the 3 fencing colours mentioned, black fencing for horses still stood out. And we are here to tell you why. So let's take a closer look at the top 4 reasons why most horse owners would gladly prefer black over the others.
Creates a distinct frame. 
Your horse farm's outstanding contemporary landscape design looks stunning with the black fence. Finishing off the design is the black surface, which creates a distinct frame around the edge. You could think about a dark fence if you wish to define your exclusive place better than a lighter hue.  In the opinion of some, too much white fencing can 'crowd' the property and visually detract from 'what could have been'.
Black fencing highlights pale surfaces. 
The green, brown, white, and light tones of your farm's beautiful ever-changing vista would be lost if not for the black fence around it. It's critical to think about the surrounding hardscape when choosing the colour of your horse fence. Such a style may be created using plenty of dark surfaces, but it can overwhelm a room.
It showcases your property.
If you want to display or make your horses look stunning, a black fence can work wonders. It creates a versatile canvas to showcase your farmyard. Also, rather than blending in with their surroundings, plants can shine against the dark surface.
Black fencing contrasts with greenery. 
The only thing that looks stunning next to green is black. The elegant boxwood bushes stand out well against the black fence. Stock and Noble's black steel board horse fence has smooth, rounded edges and has a great balance of bold but beautiful, strong but not overpowering.  Many property owners will tell you a black fence makes the grass look greener!  Something we all  love.
Tradition means a lot too!
Sometimes, tradition always stays, but no one knows where or when it began. For a variety of reasons, people replicate and follow the custom of the black horse fence. In fact. It has long been associated with large-scale farming operations. The black fence is popular among farmers due to its visibility in the snow, lower maintenance if you have painted timber post and rail and also the ability to hide dirt.
Consequently, perhaps most farms in your area have one, or your grandparents have always had one, so you want to have that as well. Additional benefits of black fencing include:
Curb appeal

. A new black fence will help give your yard a boost in curb appeal.

Privacy

. A fence will help improve the privacy of your yard.

Home value

. A new fence, no matter the colour, will help boost its value.

And More!
Always look after your Horse Fencing!
In the end, your horses will be able to view any of the available colours.  Our recommendation is always to go either black or white to maximise visual contrast.  Consider the structures on your land and the overall appearance you want to create when choosing a colour for your farm. Remember that the purpose of your horse fence is to keep the animals on the property safely. Therefore, you must maintain the horse fence for it to continue to function correctly. 
We've created one of the most cutting-edge fences on the market today. Explore our Black Legacy Bold Flexible Rail or Black Steel Post and Rail Fence or our Premium Forever Black Master Blend Paint in our product section if you want to have a black-coloured fence. Available are rail configurations from 1-rail to 5-rail. After decades of research and development, we've found the right combination of engineered fence materials. So drop us a line today!