Cost of Steel Fencing for a horse property in Australia and New Zealand.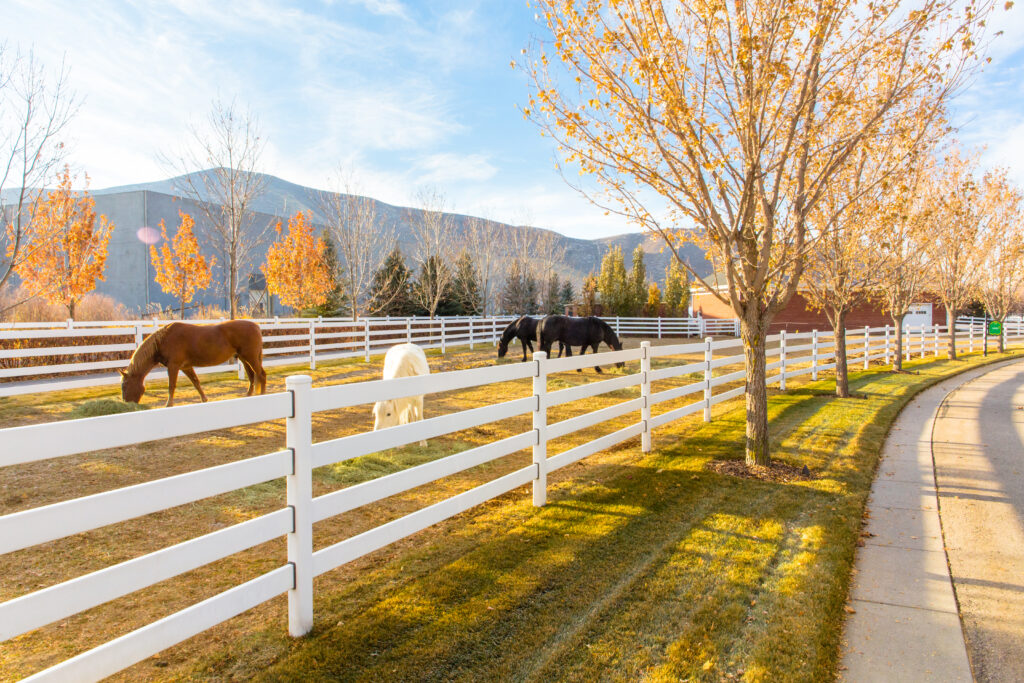 When choosing the right kind of fencing for your horse property, you want to ensure the safety of your horses, great looks, durability, and ease of maintenance. The biggest factor other than these that drive your decision is the price of the fences.
If you've made the decision to go ahead with Steel Post and Rail fences for your property and are interested to know all about the cost of fencing supplies and installation, then you're in the right place. At Stock & Noble, we house the finest fencing products for high-end horse properties across Australia and New Zealand. Our line-up also includes a beautifully engineered Premium Steel fence, called Buckley.  
That's our flagship product and we know you're already thinking that we will be biased towards our own Post and Rail. Yes, we definitely think it's the best fencing solution available, but we also know that it might not be perfect for you. Our aim is to be as fair as possible and educate you about Steel Post and Rail fencing options available in our country today. In the end, we want all equine properties to get the best fit for their needs and budget.
This article will help you understand: 
Cost of two different types of Steel fencing options available in Australia  
Factors that influence the cost of Steel Post and Rail fences. 
The estimated cost of installing Steel fences for your horse property. 
What are the Steel Post and Rail Fencing options in Australia?
Today if you head out in the market or type in your search window, you will find there are primarily two types of Steel Post and Rail fences. Branded Steel Fences and Cattle Rail. Let's see what's the difference between the two.  
1. Cattle Rail Fences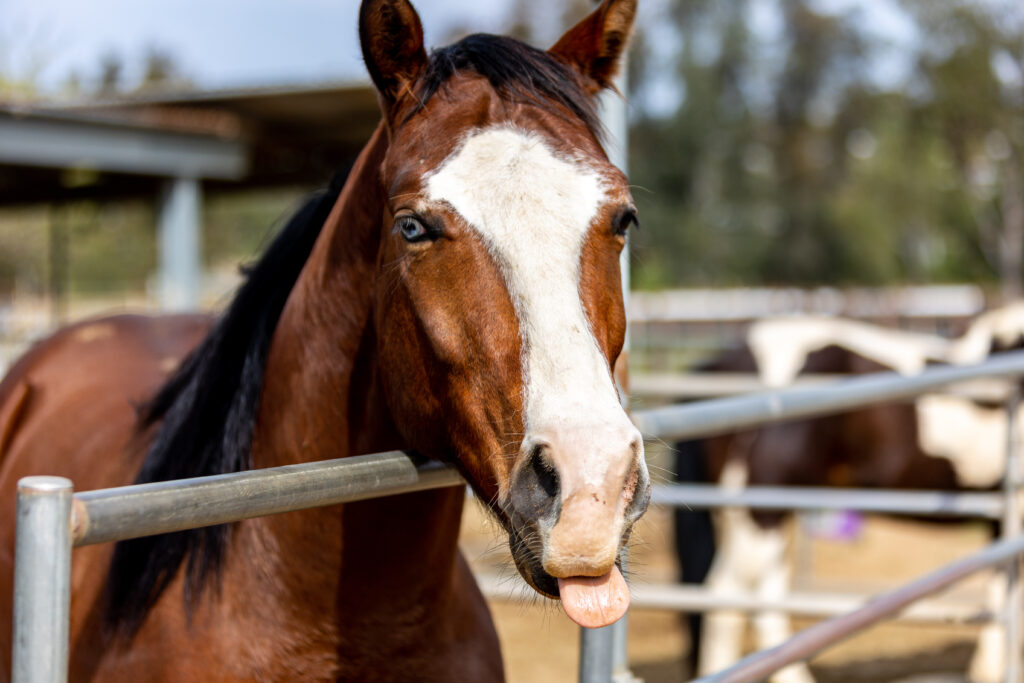 Bluescope and AustubeMills are the two major steel companies that produce raw materials for Steel Fences which are commonly seen across rural properties in Australia. They are referred to as 'Cattle Rail' or 'Steel Pipe' fences. When you choose Cattle Rail, you or your fencing contractor usually places an order with the local steel merchant, or fencing supply store or sources it directly from the steel company.  
Steel Pipe fences come in the form of 6 metres or 8 metres, which can then be used as per your requirement. These rails usually have a profile of 11.5 centimetres in height and 4 centimetres in width, and you can choose between round or square edges on top and bottom.  
These Post and Rail fences are made of galvanised steel and need to be painted to improve the overall look and prevent corrosion. 
The average cost of Steel Pipe Post and Rail fence is $89 to $97 per metre   
The cost differs depending on your local supplier, fencing contractor and the quantity you order. Typically, the more you order the better pricing you get. 
2. Branded Steel Post and Rail Fence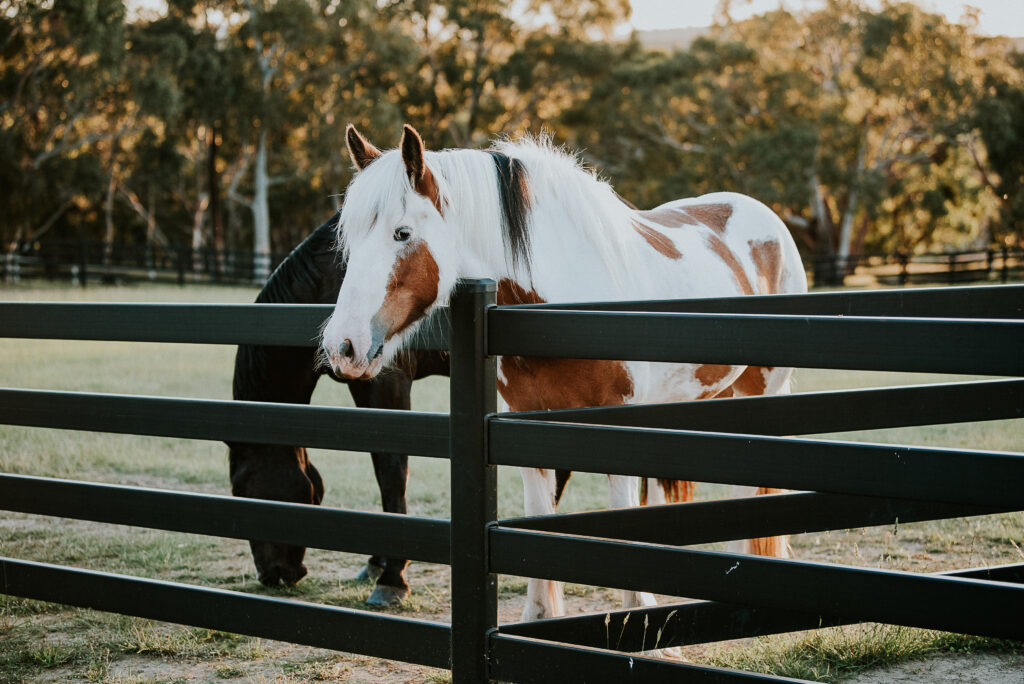 The second kind of Steel Post and Rail Fences available in Australia are branded Steel Fencing Solutions, like Buckley Steel Fence from Stock & Noble, Post and Rail from Dunn and Furrugia and TopRail from Blue Dog Fences. 
The Buckley Steel Fence is a designed and engineered system made with 2-side pre-galvanised steel, treated with a phosphate conversion coating for added protection and finished with an architectural grade polyester powder coat.  
Just like the Buckley Steel Fence, Post and Rail from Dunn and Furrugia and TopRail from Blue Dog Fences are branded and powder coated with no need for painting. They are pre-cut and ready to be installed. 
However, unlike the Buckley Steel Fence, these Steel Fences are not engineered solutions but are made by powder coating and cutting Steel Pipe fences sourced from the local steel suppliers. They are durable but lack the well-designed system, flexibility for horse safety, and seamless fence line created by Buckley Posts and Rails fitting together.  
We know it sounds like a lot of praise for Buckley, however, it's important to establish the differences, so you know why the prices of Steel Fences offered by different brands are different. It depends on the quality, durability, overall look, ease of installation, maintenance and the way a fencing system has been engineered to ensure the finest looks and lifelong sturdiness.
The cost of Buckley Steel Fence ranges from $118 – $182 per meter.  
The cost depends on whether you're choosing 2, 3 or 4 rails. 
One Post and 2 Rail is $118 per metre

 

One Post and 3 Rail is $150 per metre

 

One Post and 4 rail is $182 per metre

 
For the other branded steel fencing options, you can ask for a quote here: Post and Rail from Dunn and Furrugia and here Top Rail from Blue Dog Fences. 
Factors affecting the overall cost of Steel Post and Rail Fences.
When you start the process of Steel Fencing, other than the cost of fencing material a lot of factors play their part in the final cost of your project. 
Cost of installation
The process of installing Cattle Rail fencing is labour intensive. It involves cutting and welding of rails to each post. Consequently, you need more time, more tools and more machinery.  
The average cost of installing Steel Pipe Post and Rail fences is $43 – $54 per metre 
Additional machinery cost is $440 – $660 per day 
This rate varies depending on if you need to concrete the posts or not. 
During summer, you also need to factor in the cost of a Fire Management plan since Cattle Rail fencing installation involves welding and grinding.  Alternatively, a bracket system can be used to prevent fires, however, this increases the cost of materials. A typical bracket costs $8 – $12 plus screws.  Some believe that welding produces a stronger end product. 
Buckley Fence on the other hand, is a modular system. This fencing is engineered with pre-morticed posts and a long-life rubber grommet to ensure a rust-free, snug fit, as well as more cushioning at the connection point of the pre-cut rails. The posts have to be first set in the ground. Once that's done the rails can simply slide in. It's designed to keep the installation simple, requires less labour and time than traditional steel fencing.  
Installing Buckley Fences take about 5 minutes per section. In contrast, Cattle Rail fences take about 30 minutes per section. To make it clearer, an experienced installer of Buckley will be able to install around 70 metres of fencing per day all by himself. While for Cattle Rail an experienced installer averages around 25 metre per day per person.  
The average cost of installing Buckley Steel Post and Rail Fence is $48 per metre.  
Cost of painting 
Cattle Rail Post and Rail fences are galvanised but not painted. They are usually silver or grey and need to be painted to protect the steel from rusting and elevate the look of your fencing. 
The average cost of painting Cattle Rail using Forever Black Steel Paint is $14 per metre 
The cost of preparation and application of paint is $4 – $6 per metre 
This includes the cost of initial water-blasting to remove any grease on steel fences and spray painting by a professional.  
Once painted with premium quality paint, the fences become UV resistant, water-resistant and also repel mould. 
The cost of painting Branded Steel Post and Rail Fences is $0. 
Buckley fences come with a powder-coated finish that's durable, water-resistant, impact-resistant and UV resistant. They will never have to be repainted, only touched up with spray paint when hit hard enough with equipment or hard objects. 
Cost of freight
While there's an approximate cost for all other components, calculating freight is the trickiest of all. You would get the best idea once you know the size of the fencing project and the distance all the required material needs to travel.  
For example, at Stock & Noble, once an order is received, we map out the distance and how many crates would be needed to deliver the Premium Steel Post and Rail fences. Whether it's a truck load or half a load. 
A full truck from Melbourne to Sydney might cost around $3600 plus GST. 
A couple of crates from Melbourne to Sydney might cost around $1000 plus GST. 
This is an indicative price, and the cost of freight truly depends on the size of the project. 
In case you're purchasing Cattle Rail fences from a fencing contractor, it's best to enquire from the contractor about the approximate freight charges and factor them in your cost. 
Cost of unloading the material
For a smaller project unloading is usually simple and does not need any special equipment. 
However, for unloading of a bigger project with a considerable number of Post and Rail fences, a forklift is required. In case the property owner or the fencing contractor doesn't have a forklift on site, we add it to the delivery charges. 
The average cost of a forklift is: $500 
This doesn't include the cost of the driver. 
When you get Steel Pipe Fences delivered, the cost of the forklift is added by either the fencing contractor or the local supplier you're sourcing from. 
How to calculate the Total Cost of Steel Posts and Rail fences?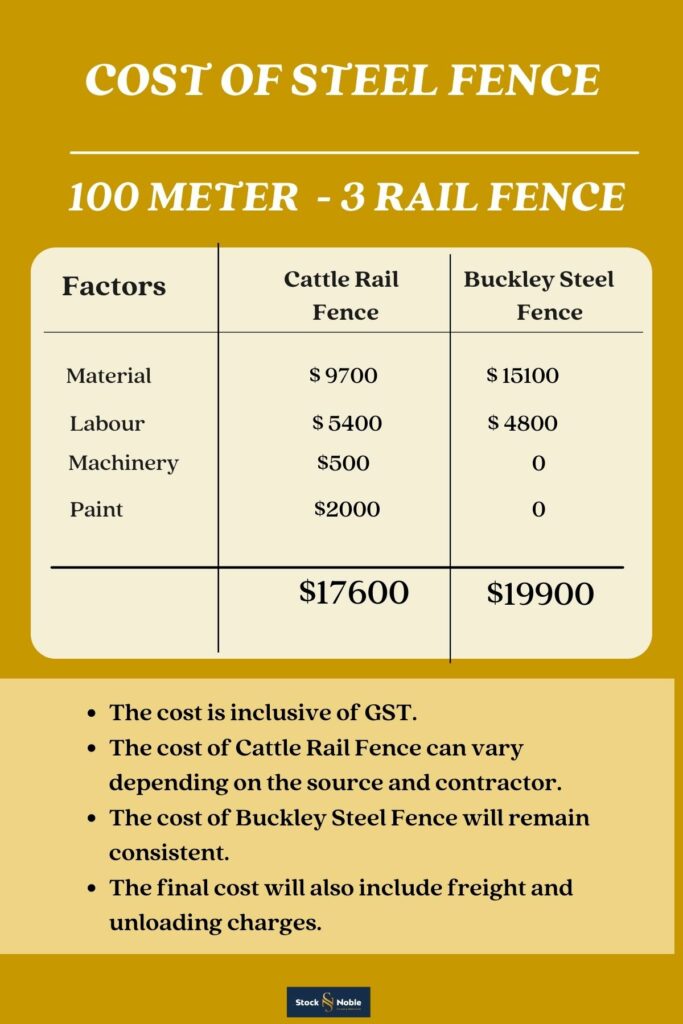 Which is the best Steel Post and Rail for you?
If you look at the upfront cost, Cattle Rail is a lower investment option that is strong and lasts for at least 30 years. However, it's prone to rust, and corrosion and needs to be painted to add to the look of your horse property. Also, once welded it becomes very rigid and if a horse runs into it, Cattle Rail fences won't buckle and will end up injuring the horse. If budget is a constraint in your fencing project, go ahead with these Steel Fences. They are sturdy, better than Pine and will definitely last a long time. It's recommended to paint them with good quality paint to make them UV resistant, water-resistant and add an extra layer of protection to the galvanised steel. 
Buckley Steel fencing is thoughtfully created keeping in mind the safety of horses and is flexible enough to minimise any injury to your friend. These Post and Rail fences have a life expectancy of over 30 years and look gorgeous enough to make your dream horse property a reality. 
In our experience, Buckley or other branded fencing solutions are mostly adopted by high-end equine properties who want to invest in a fence that makes a statement and protects their thoroughbreds without taking any time away from their weekends for any maintenance. While Cattle Rail is chosen by some commercial horse owners, who are looking for a cheaper but long-lasting alternative. 
We understand Buckley is an expensive option, but we also know that it's worth it. You'll agree with us when you actually feel it in your own hands and see it for real. To help you experience the difference of a Buckley fence, we can send over a sample free of cost, with no obligations of purchase.  
We also have an interactive fencing calculator to help you figure out the cost of your fencing project. So you can map your horse property in our tool. and know the approximate cost of owning Buckley Steel Post and Rails.