5 Reasons why EquiRope is the most expensive electric fence rope for horses.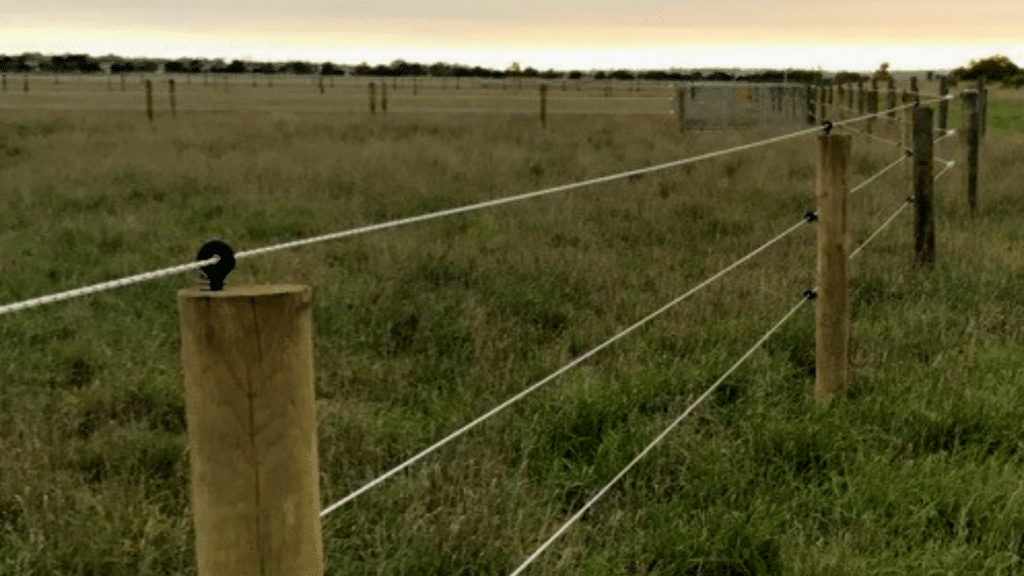 Electric fencing has become increasingly popular among horse owners due to its safety, affordability and convenience. However, not all electric braids are created equal.  
If you've compared the different types of electric horse fencing options available in Australia and New Zealand, you might already be aware that EquiRope, is probably the most expensive fence rope in the market. 
It is also the only electric rope in the world that can be properly tensioned without compromising the quality of the electrics.  
Stock & Noble offers top-quality fencing solutions for equine property owners throughout Australia and New Zealand, featuring EquiRope, HotCote, and Horserail Hottop Plus as our premier electric fencing products.  
We have carefully researched and selected these products because we believe they provide the best and safest horse fencing options in their respective categories. However, we understand that our premium products may not be the ideal choice for every client, and there are many other excellent electric fence options available that may better suit your needs, budget and property. 
In this blog, we'll explore the five reasons why EquiRope is the best electric braid investment for your horses. You will have all the information you need to feel confident about your purchase of EquiRope or look for a solution that aligns with your budget and vision. 
Reason 1: EquiRope uses copper for better shock and stretchability, but it is costlier than steel 
EquiRope's use of copper in its construction sets it apart from other electric braids that typically rely on stainless steel or aluminium due to their weather-resistant properties.  
Copper has less resistance than most other metals, which makes it an effective conductor of electricity and ensures that the fence delivers a strong shock that deters animals from touching it. In contrast, less expensive braids frequently incorporate a blend of metals to lower the expenses, but this can lead to issues where the two metals interact and cause corrosion, resulting in limited or no conductivity. Additionally, one of the metals may have a higher tendency to stretch than the other, which can result in the strands breaking apart. 
EquiRope features 8 copper wire strands that are interwoven through the polyester jacket, providing added strength and flexibility compared to other electric braids that use use a combination of steel and copper which has very limited flexibility. 
Reason 2: Anti-mould additives in EquiRope increase the cost of production 
EquiRope incurs an additional cost in production due to the inclusion of an anti-mould solution in the polyester rope. While this increases the cost, it significantly improves the overall performance of the product. 
To learn more about the features of this fence rope, it'll be worth digging into an honest review of EquiRope.  
Reason 3: Additional UV stabilisers add to the cost of EquiRope 
While all polyester ropes have some level of UV stabilisers, EquiRope has the maximum protection. This electric fence rope is put through a distinct process where a solution is applied to make it UV stable. 
It ensures that the product can combat the elements of Australia and New Zealand without breaking down or fraying. 
Reason 4: EquiRope is a high-quality double braid with extra strength. 
EquiRope is made from double braided polyester, with a core and jacket both of polyester construction. With a break strength of 734kg, it is the strongest type of polyester double-braided fence rope in the market. 
Reason 5: EquiRope is a smooth marine-class fence rope 
EquiRope is a high-quality polyester rope that can be classified as a marine-grade, yachting, or sailing rope, providing a smooth and durable surface.  
In contrast, other fence ropes often use the term "poly" to describe their ropes, which can be made from a mix of materials, resulting in a cheaper and lower-quality product. Additionally, many other electric ropes are rough or coarse, making installation difficult and posing a risk of injury to horses. EquiRope's smooth surface, on the other hand, makes installation easy and ensures that horses will only suffer minor marks if entangled in the fence. 
Are you clear on why it's worth investing in EquiRope as an electric horse fence on your property? 
With so many options of electric fence ropes available in the market, it can be tough to choose the one that's perfect for your horses and your property. Cost is a major factor in the decision-making process, and you wanted to know if EquiRope is a worthwhile investment. 
Now you know that while EquiRope is more expensive than other electric braids, its high-quality materials and construction ensure that it's durable, gives a powerful shock, and is infused with anti-mould properties and UV stabilisers, making it a good electric braid investment for your horses. 
EquiRope is also easy to install and maintain. If the fence is put up correctly the first time, there shouldn't be a need to tighten it or spend time on maintenance. It's a complete fencing system and using recommended fittings like roller post insulators, gold strikers, and joiners ensures that this electric horse fence is covered by warranty, and functions effectively and correctly for a long time. 
Once you know the cost of this fence rope, it's also important to consider how much it costs to install EquiRope. It'll give you an estimate of your overall investment. 
If you have more questions on the installation, cost or suitability of electric horse fences on your property, connect with our fencing experts. You will get all your answers and guidance in a personalised fencing consultation. To help you build a safe and beautiful equine property.