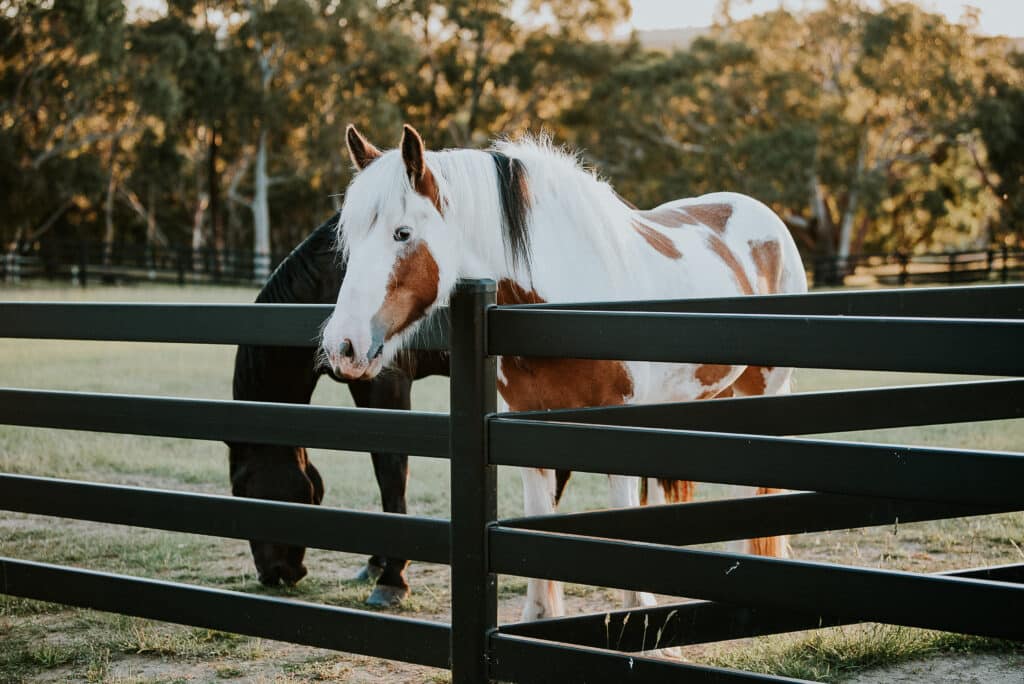 How to plan your horse fencing and avoid 6-12 months of delay. 
Let's begin by accepting the fact that the world has changed post covid. Sourcing, manufacturing, and importing and exporting products have been affected across industries and countries.  
While you might still subconsciously or consciously expect everything to be as convenient and instantaneous as pre-covid, the reality is different. Many businesses in Australia and around the world who rely on imported products are facing difficulties in procuring the product they want, when they want and at a price they want. This includes the fencing industry as well. 
The recent challenges of import have not only affected businesses who source high quality products from abroad, but manufacturers of local products are impacted as well. For example, if an imported product isn't available, the demand of domestic product increases, thus pushing the lead time and price up for the local products as well.  
This imbalance in supply and demand has caused delays in deliveries of your desired fencing solutions. If you're out in the market for horse fencing, the best thing you can do is to read this article, plan better and get the exact fencing you're after. 
At Stock & Noble, we import some of the finest fencing solutions in the world and provide it to our customers in Australia. In the light of the current events, we have been educating our clients to prepare and plan for their fencing. This is particularly important if they don't want to compromise on building their inspiring property. 
In this article, we will share with you some of these insights that can help you to plan your fencing better and avoid 6-12 months' delays. We have laid out a 6-step path for you to follow and reach your dream fencing. 
Why is it important to plan your fencing and avoid delays? 
You might think, it's only fencing for horse property and what can happen if I don't plan it well or get it in time? Well in our view three things can happen: 
You have to install temporary fencing and incur that cost

 

Your horses need a boundary to be safe and secure so you might have to put up temporary fencing that will cost you additional money, time and effort. 

You'll spend additional money on horse maintenance costs

 

Your property might be ready but if fencing isn't there, you might have to put your horses on an agistment property and pay for their care and maintenance till your fencing arrives and gets installed. 

You'll compromise on the fencing you really want on your forever property 

 

The worst of all, the fencing you really want might have a lead time you cannot afford to wait for. In this situation, you might have to compromise on the looks and overall quality of fencing.  
Investing a few days in planning for your dream fence is better than living for decades with the second-best fencing. 
6 Steps to plan your horse fencing and avoid delays  
If you don't want to compromise on your fencing, want the one that matches your vision and makes a statement then follow these six steps. 
Step 1: Determine your necessary timeline 
In our experience, when most of the customers start researching for the fence, they show little urgency because they think time is on their side. The truth is the world has changed and now things are taking longer than expected and what you were initially used to.  
Once you decide to buy a fence, we advise you to have a sense of urgency in starting the process. This immediacy at the beginning can save you time that will prove to be of immense value further down the project. Especially when and if you have to wait for your desired product.  
Step 2: Actually make decisions 
It's exciting to keep researching, looking and exploring more and more options for your fencing. However, at some point, stop and make some decisions. You can start by deciding simple things like a fence you really, surely do not want to go ahead with. It will help you narrow down the options and achieve some clarity.  
So, decide which fencing options seem closer to your dream fence and start researching and enquiring about their details directly from the supplier.  
Step 3: Build rapport with fencing suppliers 
It's a great idea to connect with fencing suppliers or a supplier early in the planning stage. If they are aware that you're likely to order a particular fence, they can start the process of getting the products ready for manufacturing or purchasing. 
This step is especially crucial if you're looking to get a specific kind of horse fencing that matches your plan and property.  
For example, one of our clients only wanted white Buckley Steel Post and Rail and had expressed her interest ahead of time. While black fencing is readily available, white has a longer lead time. Thanks to her timely planning, we were able to source the White Steel Post and Rail for her, and she could build her property just the way she imagined without compromising on her dream look. 
Step 4: Ask about a lead time early 
Discuss your project with your supplier and ask for the worst-case scenario and realistic availability of the required fencing product.  
Just to give you an idea. In the pre-covid era, typically if a fencing product wasn't available immediately, the worst case was 4–8 week lead time. Now if a product isn't available off the shelf, this lead time has extended to 3 to 6 months and in some cases even up to 18 months or more.   
Step 5: List out who will be involved in executing your fencing project 
To carry out a successful fencing project, list out the professionals and suppliers you need to involve. Are you going to use a fencing contractor for installation? If yes, then connect with them in the early stage of planning. Check with them about their availability and what all you need to book them for the job. 
Step 6: Secure the fencing 
If you have decided the kind of fencing you want for your property, and have multiple suppliers of the same product, then connect with each one of them. Check about the availability of stock in the time frame that's most comfortable and convenient for you. 
If you're in luck and someone has your favourite fencing in stock, then the best idea is to request them to hold it for you. You can provide a deposit to the supplier and your fence will be secured.  
Ready to plan and get your perfect horse fencing? 
If you are building a forever property and want exactly the fencing you've envisioned for it, then be prepared to invest more time and effort in the planning stage. This will make sure you don't have to compromise on your dream.  
If you ask us what the ideal time is to start planning for your fence, the answer is – the earlier, the better. Some of our customers start researching 2 years in advance, while some start 2 months before their project starts. However, in our experience 6 months is a good time to begin your search. If you're short on time discuss with your supplier, and work together to achieve the best results. 
Now you know the 6 crucial steps to follow while planning your horse fencing and avoid 6–12-month delays. We strongly believe you should never have to settle for the second best. But if you want to get a fence you truly love then you too have to do the work and ensure it gets delivered on time. If you want to plan your fencing project effectively and save more time, it will be worthwhile to learn how to choose the right horse fencing for your horse property.  
If you have more questions on the lead time for a specific fencing option or need some help in choosing the best fencing solution for your horse property, speak to our fencing expert. You can book a free one-on-one consultation and ask away, without any obligation of purchase. All we want is to help you build the most beautiful equine property that matches your vision and exceeds your expectation.