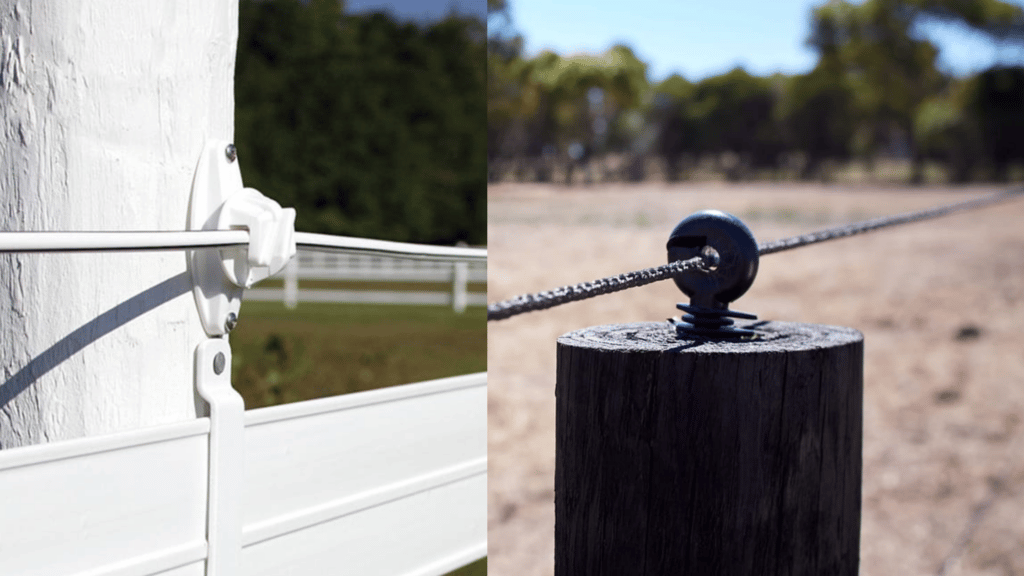 If you have a horse property, chances are you already have electric fencing or are looking for one. While there are many options available today and if you've just started your research it'll be worth getting an overview of all the different versions of electric fences for horses and comparing them.  
However, if you are specifically looking for an electric wire or braid and have zeroed down your options to Legacy Line Electric and EquiRope then keep reading.  
This article will cover a detailed comparison between these two electric fences for horses and help you make a decision about which is more suited for your property. 
At Stock & Noble, we provide the finest fencing solutions to high-end horse properties across Australia and New Zealand. We have years of experience and expertise in supplying Legacy Line Electric and EquiRope exclusively in this region. Based on our learnings over the years and customer feedback, we will pitch these two electric horse fences against each other. 
The comparison will be based on looks, quality, warranty, cost, conductivity and performance. In the end, you will be well-equipped to choose the right electric rope for your animals and your property. 
What is Legacy Line Electric – The electric fence for horses?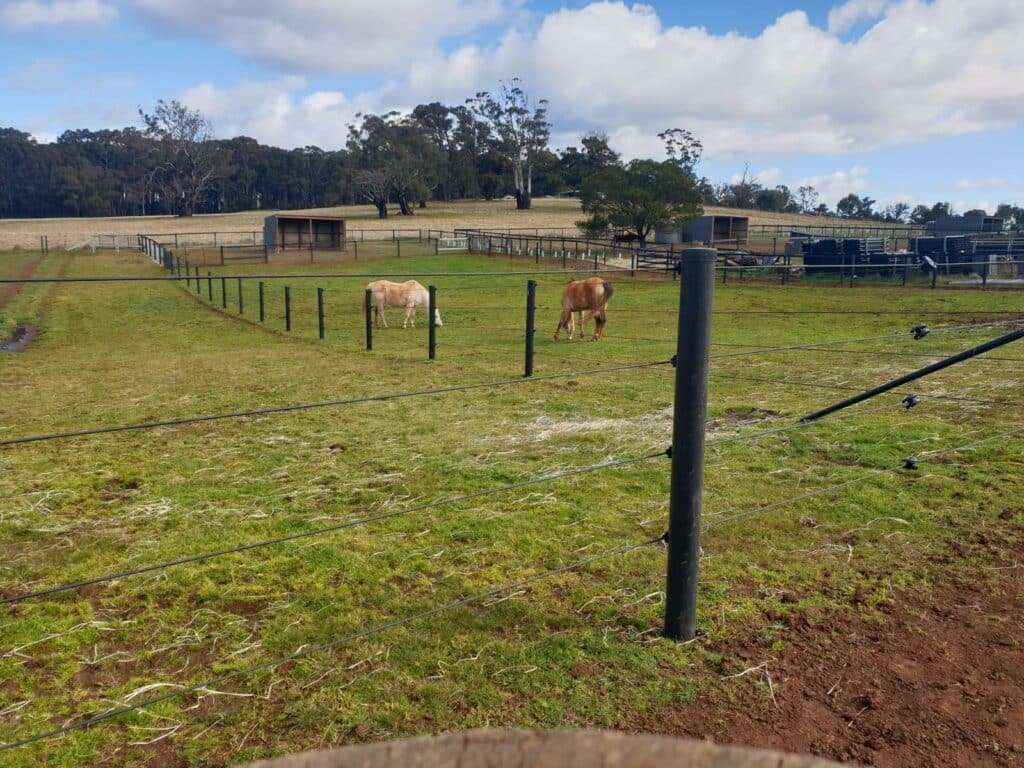 Legacy Line Electric is a plastic-coated wire which has three strips of pure carbon added, which allows it to become electrifiable as compared to a normal plastic coated sighter wire.  
This electric horse fence is designed and manufactured in the USA and has been successfully used across equine properties there for more than 15 years.  
In Australia and New Zealand, it's supplied only by Stock & Noble and the oldest project we have here is over 12 months old now.  
Specifications of Legacy Line Electric – an electric fence for horses 
Legacy Line Electric Wire is 7.5 – 8 mm in diameter. 

 

Comes in black or white, and brown can be made to order

 

This electric fence for horses is available in 400-metre-long rolls

 

It's made of high-tensile wire.

 

During manufacturing, it's sprayed with an anti-mould additive.

 

This electric horse fence has 630 kg of break strength.

 

Since it's manufactured in the same process as Legacy Rail bold it can be used in conjunction with it and not look out of place.

 

It comes with a 20-year Limited Manufacturer's Warranty.

 

Price of Legacy Line Electric per meter is $1.50.
What is EquiRope – the electric fence for horses?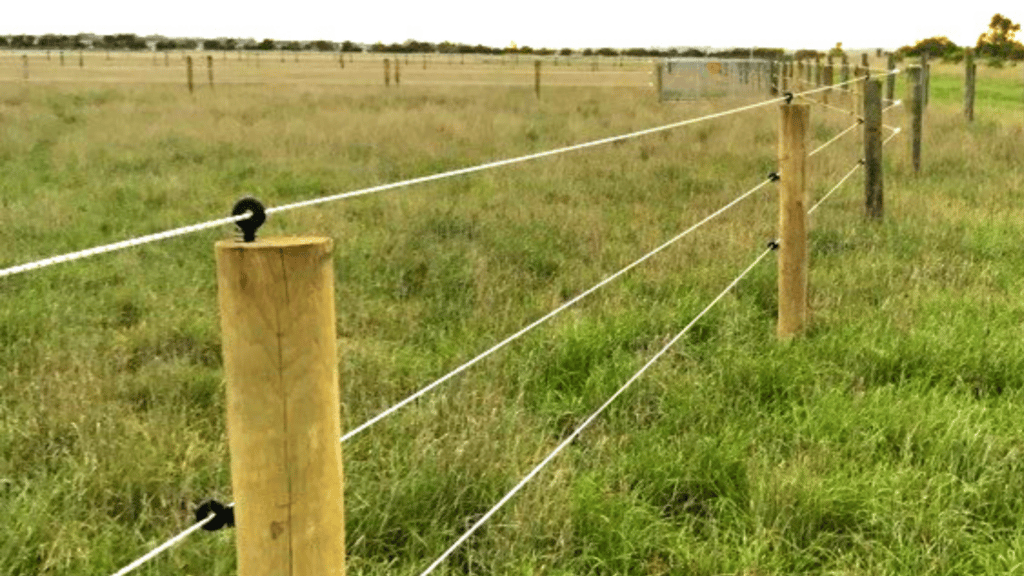 EquiRope is a 6-millimetre specialised polyester rope that's created for equine properties. 8 annealed copper wires are woven around the outside of the rope to carry electricity along the rope and give a shock to horses whenever they touch it.   
It's the only tensionable electric rope or braid in the world designed specifically with horse safety in mind.    
 Created and stocked solely by Stock & Noble, Australia, this electric braid is manufactured in India.   
Specifications of EquiRope – the electric fence for horses 
EquiRope is available in 6 millimetres diameter in black and white.  
The most popular size of EquiRope is a 500-meter roll.   
We recommend EquiRope be tensioned up to 2%.  Learn how to install Equirope.  
A tinplating is applied to the copper conductors to keep the fence looking nice and reduce the chance of the rope 'greening', due to natural copper reaction.  
This electric horse fence has a warranty of 5 years and an expected life of over 10 years.   
EquiRope costs $0.96 per meter, including GST.   
Comparison between Legacy Line electric and EquiRope – electric fence for horses 
Visibility 
Legacy Line Electric is 7.5 mm in diameter. Its steel wire has an additional coating of plastic on top thus making it overall more visible than a 6mm wide wire of EquiRope.  
Legacy Line Electric has higher visibility. 
Looks 
EquiRope is a well-tensioned electric rope and a complete horse fencing system. While Legacy Line Electric is typically installed using products from multiple manufacturers. 
That's the reason, the result of horse fencing done through EquiRope looks more presentable than Legacy Line Electric. If aesthetics are key to your decision-making, then EquiRope can be the ideal choice. 
The only exception to this might be a property built with Legacy Rail Bold. This flexible rail and Legacy Line Electric are created together, and therefore complement each other well. Elevating the entire look of the property. 
Conductivity 
An electric horse fence's main purpose is to give a shock to the animals and ensure they stay away from the fence and are safe in an enclosed space.  
Both Legacy Line Electric and EquiRope have good conductivity and are effective as electric fences for horses.  
However, EquiRope has conductors made of copper, which are known to give a better shock. Also, EquiRope can be used over longer distances without compromising conductivity.  
Overall given the nature of spirited animals, EquiRope is a more effective electric fence for horses than Legacy Line Electric. It gives better shock over longer runs. 
Safety 
Any horse fencing should ideally be strong enough to bear horses' impact, soft and flexible enough to avoid likely injuries to their skin and should be well-tensioned so that their feet do not get tangled in the ropes or wires.  
EquiRope checks most of these boxes of safety. 
It is a highly flexible fence, with more 'give' that can absorb a horse's impact better than Legacy Line Electric. 
As an effective electric fence, EquiRope also gives better shock that helps train the horses to respect the fences. This helps in enhancing their safety and avoiding the probability of any escape or injury. 
EquiRope scores higher in safety than Legacy Line Electric. 
Installation 
EquiRope is a complete fencing system and comes with its original joiners, anchors and tensioner tools. On the other hand, Legacy Line Electric is installed using parts from different horse fencing products.  
It might become a little complicated to install this electric horse fence and we recommend using a Fencing Contractor for the right installation and optimal performance of Legacy Line Electric.  
If you're looking for an easier-to-install electric horse fence with an option for DIY, then EquiRope is more suited for your fencing project. 
Longevity 
EquiRope comes with a warranty of 5 years but is known to last longer than over 10 years in adverse Australian conditions.  
Legacy Line Electric has a 20-year Limited manufacturer warranty and lasts longer than EquiRope. 
Though Legacy Line Electric has a longer life, it's important to note that a fencing project done with the Legacy Line is likely to be 50% more expensive than EquiRope. 
Which electric horse fence should I choose? Legacy Line Electric or EquiRope? 
You are planning to get an electric fence for your horses and wanted to know if Legacy Line Electric or EquiRope is better suited for your vision, budget and property. 
Now you know the product specifications for an in-depth comparison as well as differences based on 6 key factors. Legacy Line Electric performs better regarding visibility and longevity, while EquiRope proves to be better in looks, conductivity, installation and safety. 
Both Legacy Line electric and EquiRope are seen at similar properties like horse farms, equestrian centres, vet practice centres, personal property with a couple of paddocks or large commercial horse racing properties. However, the preference might change depending on what other horse fencing you have on your property: 
Legacy Line electric is preferred in case you already have Legacy Rail on your horse property. It goes visually well with the top rail as a flexible rail. Also, with a warranty of 65 years on Legacy rail, this electric horse fence is a better match in terms of longevity. Before you finalise your decision, it will be worth digging deeper with an

honest review of Legacy Line Bold and learning all about its advantages and disadvantages.  
EquiRope is preferred if you want a safe and effective fence with high conductivity. In some cases, its well-tensioned look makes it even aesthetically superior to Legacy Line Electric. Overall, despite being lower on warranty EquiRope does a better job of electrifying your fences and ensuring the safety of your horses. An i

n-depth review of EquiRope

will help bring more clarity to your decision.

 
If you have any more questions related to electric fences for horses, their installation, cost and suitability on your property then speak to one of our fencing experts. We will guide you through different fencing solutions and help you create a safe and beautiful equine property that matches your vision and your budget.