Horse property - How to plan and design?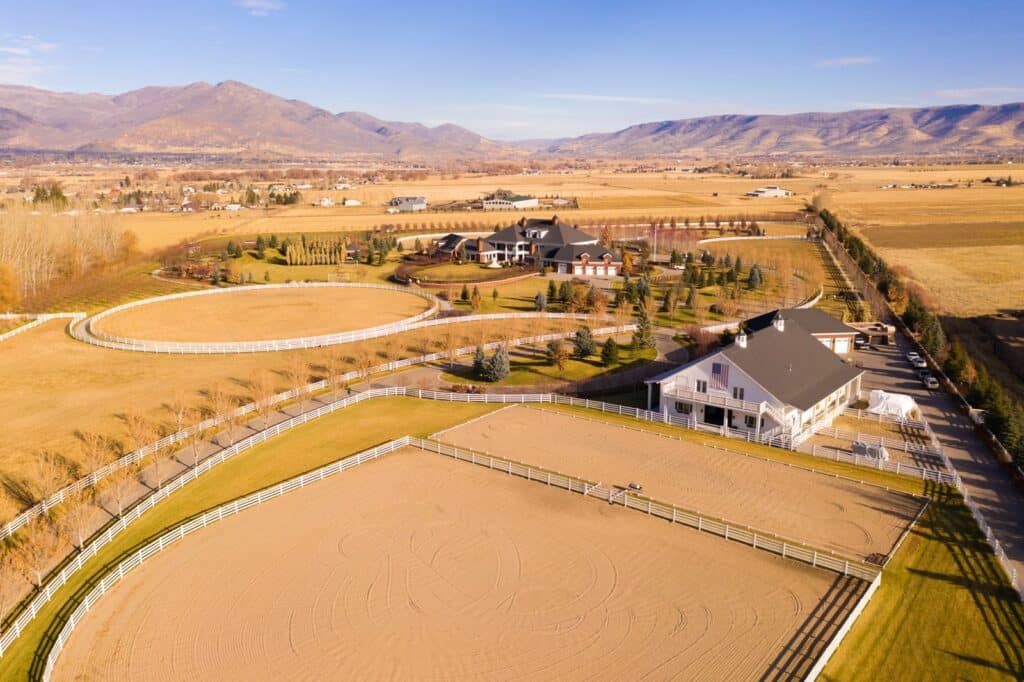 Owning a horse property is a dream come true for many equestrian enthusiasts.  
Designing and planning a beautiful horse property is an exciting and rewarding project, but it can also be a challenging one. To ensure you create a space that's safe, comfortable and functional for your horses, and at the same time matches your vision it's important to approach the process with care and attention to detail. 
We understand that undertaking such an extensive project can be overwhelming, and it's normal to feel bogged down by the many requirements. You might not feel confident that you're following the right path to achieve the goal you have set for your horse property. 
Stock & Noble is a premier provider of fencing solutions for luxury properties in Australia and New Zealand. With years of expertise in assisting our clients with their fencing layout, we have successfully helped them create breathtaking and secure equine properties, just as they envisioned.  
Drawing from our extensive experience and learnings, we have outlined four crucial phases to help you design and plan your horse property, as well as some tips and considerations for each phase. 
These phases will help you make the right start, have the right plan with the right focus and build the horse property you've always wanted. 
Phase 1: Have a clear vision 
The first phase of planning a horse property is creating a clear vision of what you want your property to look and feel like. Some of the key considerations for this phase include: 
Your priorities 
What's most important to you in a horse property? Do you prioritise functionality, aesthetics, or a balance of both? Consider factors such as the topography of the land, the number of horses you plan to keep, and the types of activities you want to do with your horses. 
Design style 
Do you prefer a bold, eye-catching look or a more minimalistic, understated style? Do you want a black-and-white property or are you open to more colourful options?  
Look for inspiration online or in equine magazines and make a note of the designs you like. 
According to a designer, a default rule that works is to choose all the things you love and tie them together. By doing this, you will achieve a cohesive look in the end. 
Fencing and shelters 
What type of fencing and shelters do you envision for your property? Do you want square and straight paddocks or more creative, curved ones? Consider factors such as durability, visibility, and ease of maintenance. 
Property size 
The number of horses you want to keep will determine the size of the property you need. Generally, it's recommended to have at least 1-2 acres of land per horse, but this can vary based on factors such as grazing opportunities, climate, and activity levels. 
Once you have a clear vision for your horse property, it'll serve as a foundation for your long-term plan. It will help you stay focused and make sure that all of your design choices are working towards a cohesive end result. 
Helpful Tip: If it's your signature property, the best idea is to follow your heart.
Phase 2: Turn your vision into reality 
The second phase of planning a horse property is turning your vision into a reality. This phase involves asking important questions, such as: 
Who will manage the project?  
Do you have the expertise to manage everything from start to end or would you hire the services of a sub-contractor and other professionals? 
How much time do you have to devote to the project? 
Are you going to be involved full-time or is it a project you're considering only supervising in parts over a long time? 
What's the deadline for your project? 
When is the prospective completion date of your project? Everything can work backwards from the time you need your horse property to be ready. Also, a lot of decisions will be driven by the deadline you and your team are working towards.  
Who will execute the vision?  
Once you have a plan in place, it's important to find professionals who can execute the plan to your satisfaction. This may include fencing designers, landscapers, irrigation experts, and others. 
Helpful Tip: Start with the most important suppliers first and often they can introduce you to other industry connections if needed. 
Phase 3: Develop a plan 
The third and most important phase of planning a horse property is developing a plan that will guide the project from start to finish. The most successful horse property projects are those that are well-planned, well-managed, and well-executed.  
In this phase of planning, the whole structure of a good equine property starts with getting the fencing right. Fencing is the backbone of your property, and once you have a fencing plan, you can work out other services like paddocks, shelters, landscaping, lighting, irrigation, arenas, and more. 
Based on the experience of our clients who built signature equine properties, creating a central plan for your fencing will serve as a strong foundation for your entire project.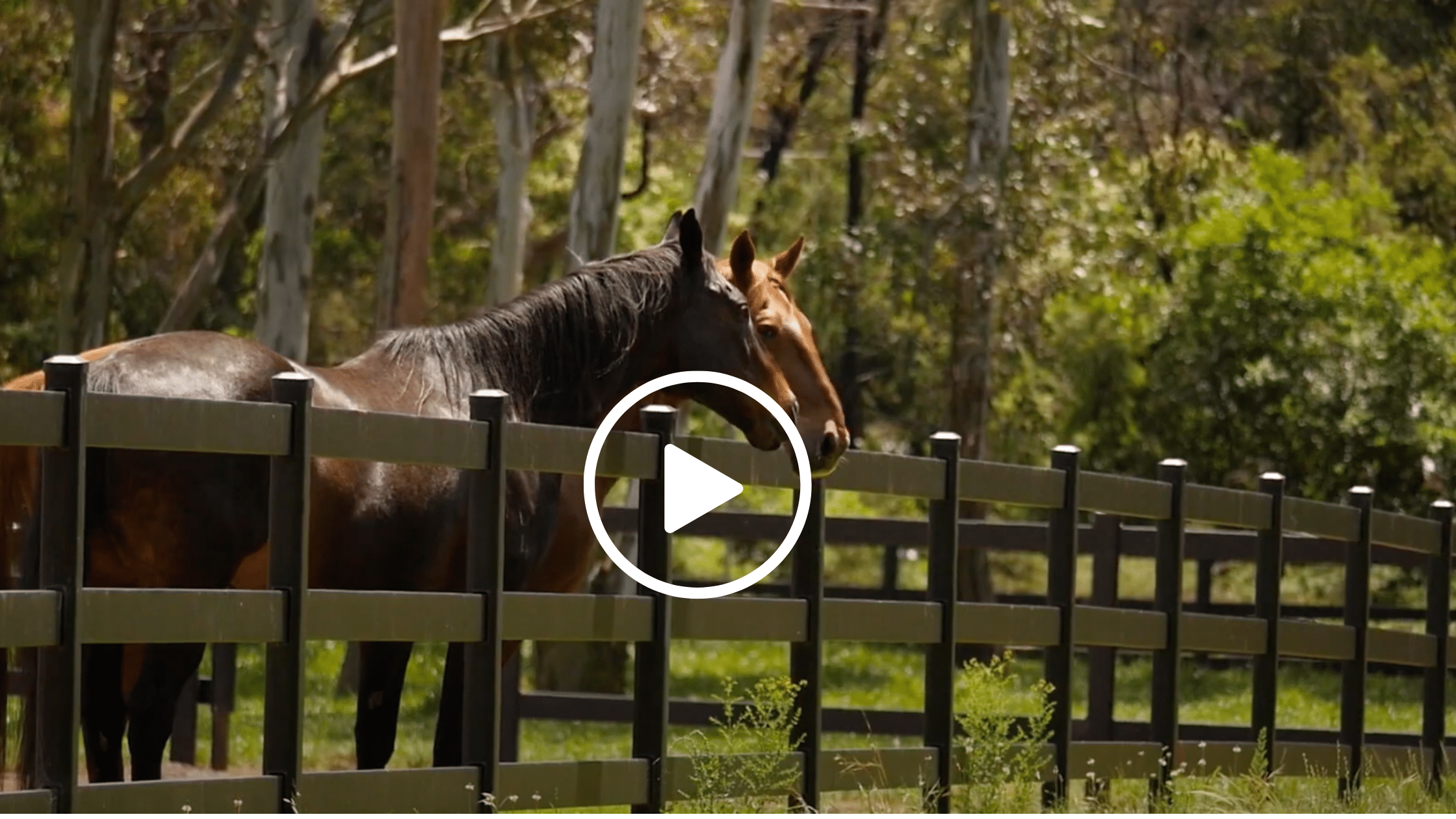 Knowledge of horse fencing and its different aspects of choosing, planning and maintaining can prove to be really helpful at this stage. 
Helpful tip: While planning for a horse property, if you connect with us to make a CAD design we can help build a centralized fencing plan so that other necessary services such as landscaping, lighting, and irrigation can be worked out around it. 
Phase 4: Hire professionals 
Working with professionals who specialise in equine property design can be a big help in this phase, as they can provide valuable insight and experience to ensure that your plan is thorough and effective. Some of the services that may be required during this phase include: 
Planning, drawing, and design services to help you get your paperwork in order and ensure that your plans are comprehensive and accurate.

 
Fencing design, supply, and installation to ensure that your fencing is strong, durable, and effective at keeping your horses safe and secure.  
There are free interactive tools can help you make the right start. 
Landscaping design, supply, and installation to create a beautiful and functional outdoor space for your horses to graze and play.

 
Civil works such as roadways, laneways, and drainage to ensure that your property is properly structured and easy to navigate.

 
Irrigation and pasture management services to help you in the effective functioning of the horse property.

 
Helpful Tip: With a good plan and a good team, your project can happen more easily and cost-effectively than if you tried to do everything yourself. 
Are you confident to start planning and designing your dream horse property?
You already know that planning and designing a forever equine property is an enormous undertaking that requires a comprehensive approach. Your goal was to find out the best process to follow from start to finish.  
After gaining insight into the essential components of a successful equine property, you've learnt that creating a cohesive design and following your heart is critical. Additionally, keeping track of your inspirations and ideas will help ensure that the final product accurately reflects your vision.  
However, one of the most significant factors in building an exceptional equine property is the fencing design. The fencing layout and materials play a fundamental role in creating the structure and overall appearance of the property. Therefore, it is crucial to carefully select the fencing materials and ensure they align with your horses' needs and your vision for the property. 
Building an equine property is a time-consuming task, but a well-crafted master plan that includes a thoughtful fencing layout can make the process more manageable as well as enjoyable. If you wish to discuss your horse fencing plans or simply want to chat about ideas, we are there to listen and guide you at every step. All we want is to help you create a carefully designed equine property that provides a safe and comfortable environment for horses and stands out in the equine community.