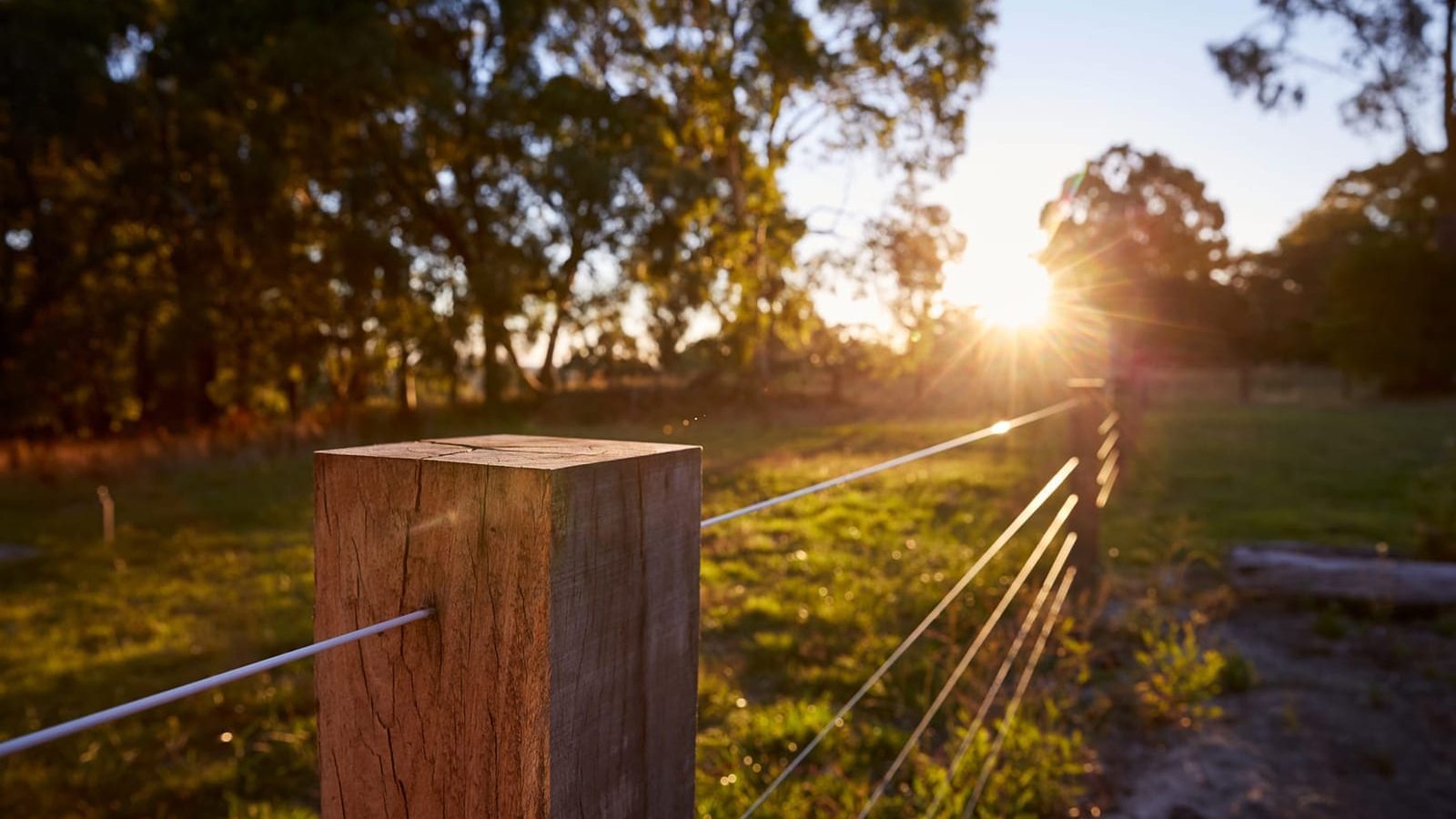 What Should I Look for When Buying Fencing for my Horse?
The fence used to enclose horses is essential to horse ownership. Previously, the only alternatives were wooden boards or barbed wire, both of which are still employed in many regions around Australia.
There are numerous safe and long-lasting solutions for enclosing horses nowadays, and horse owners may choose their preferences in terms of construction, design, materials, colour, and visibility. Fencing is all about function, and function is determined by the intended purpose, whether you run a boarding farm, breeding farm, training facility, or a family acreage property with a few ponies for the kids.
This is why installing a new fence or renovating an existing fence may be tough; there are so many different materials to choose from that it may be difficult to know where to begin. Before deciding on a style of fence, think about your needs, your horse's demands, your budget, and, to some extent, your horse's personality. If possible, write down the three most important things to you in choosing a new fence, in order of priority, and that will help you cut through the noise.  Now let's look at some of the things to think about while installing or improving your horse fence.
Visibility 
While a thin, nearly invisible fence may look great and provide you with a clean, unbroken view, it might make it difficult for your horse to see. Of course, you hope your horse will see the fence when he gets close to it, but if something frightens him in the middle of the field and he panics, he may head straight towards the fence without recognizing it. And by the time he notices it, it's too late for it to do anything.
Safety
Whatever type of fencing you pick, the most crucial factor to consider is safety. It should be sturdy enough to hold your horse in place, durable enough to endure rubbing, and free of any sharp edges that might harm your horse. While it may not always be practical, you should try to utilize horse-safe fencing wherever feasible. However, the manner the fence is placed will also have an impact.  Companies such as Stock and Noble can take horse safety as a 'given' so you can confidently explore their entire range with this peace of mind.
If you're utilizing a post and rail (or wire mesh) setup, make sure the smoothest side of your horse post and rail fencing is facing the horse. This reduces the risk of your horse knocking out the rails etc is minimal.
Cost
The expense of any fence will be a consideration. However, in addition to acquiring the components, the cost of having them erected will vary depending on where you reside and the fence materials you choose. The fence's durability should also be taken into account. If you use an electric fence, you'll have to pay for electricity regularly. Wooden fencing will need to be repaired and portions replaced from time to time, and while this will not be a recurring expense, it will add to the overall cost.
Maintenance
There will be some maintenance needs, regardless of the fencing choice you choose. Most of the time, this is as simple as going around the perimeter and checking for any damage. But anything like wood will require more than a passing glance. Some horses like gnawing on wooden fence posts or metal railing fence, so keep an eye out for this and repair any broken posts or metal rails right promptly.  After a storm, there may be trees or branches down as well.  The best maintenance is proactive so a regular check is the best thing you can do. 
Suitability 
It's also important to keep in mind that not all fence materials are suitable for all horses. Some questions you could ask are. How long will the horse fencing product last? How will it withstand impact such as a galloping horse?  Does the horse fencing have any give or is it rigid?  If the horse fencing breaks will it leave sharp or jagged edges?  Is it visible enough? We find the best thing to do is to find a trusted advisor to give you a good kick off in the right direction to save wasting time exploring products that aren't ever really going to work.  
Choose Stock and Noble For Your Fencing 
It might be difficult to tell which fence option is ideal for you or your horse because no fence solution is ideal for everyone or every horse. There are several fence alternatives available today, each with its own set of advantages and disadvantages. After considering all of the above factors, you'll need to choose the type of fence.0101
Horse fence is a significant investment that requires careful consideration and preparation before making a final decision. Do you have any questions or doubts about choosing safe horse fencing? Stock and Noble offers many fencing options that will last and protect your ponies and horses. Connect with them here to start your journey